Description
THE OUTDOOR REVOLUTION CAYMAN CUBA AIR (MID) IS A COMPACT DRIVE-AWAY AWNING WITH A SEALED REMOVABLE GROUNDSHEET
Available in 2 ergonomic cowl sizes to fit rail heights of up to 255cm, the Cayman Cuba Air has the useful feature of a Velcro-In groundsheet which is fixed using a number of Velcro pads which create a tight and durable fit; there is the added benefit of being able to remove it completely should you wish. The ample living area offers plenty of room for a table & chairs, and large front windows give a crystal-clear view of the outside world. There is also a large door in the rear of the cowl to allow access to the vehicle without the need to come through the awning itself, and a convenient internal side door which can be rolled back completely to allow for maximum airflow in hot weather. An optional 2 berth inner tent can be purchased to clip inside the awning and sits snugly from front-to-back adding an additional sleeping area without completely dominating the living area.
Robust Materials and Quality Construction
This model has been produced from a premium ultra-lightweight 120HDE fabric weave, which has been specifically engineered to deliver lightweight, compact and visually contemporary products that pack away neatly into the inclusive carry bag, making it perfect where weight or space limitations are of key consideration. This material incorporates a 3,000mm Hydrostatic Head and employs fully taped seams throughout, meaning it is exceptionally waterproof and rain will simply bead onto the surface, before rolling off. The sleek design lines & classic tri colour livery will coordinate & complement any campervan or motorhome.
The Oxygen Air Frame is the quickest, easiest, and most reliable inflation system on the market, with no adjoining pipes or taps spoiling the immaculate lines of our stunning designs. Inflation is rapid through our famed Dynamic Speed Valve (DSV) using the Dual Action Hand Pump provided, whilst deflation is just the push of a button. This valve is discretely concealed by a Velcro cover. The Oxygen Air Frame has been quality controlled to ensure optimal performance.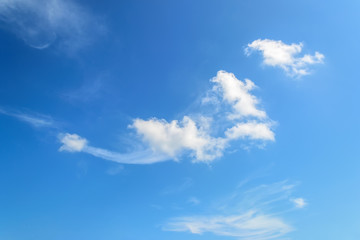 Large PVC windows permit an excellent vista of the outside world, from the luxury and convenience of your awning, helping to really encapsulate the surrounding landscape. Both windows feature integral toggle-in curtains, which can be rolled-back during the day or closed for complete privacy at night. Ventilation Points aid in reducing condensation by optimising airflow around the awning, and a Velcro-in groundsheet is a convenient feature offering the option of removing this completely should you wish.
The Cayman Cuba Air comes complete with a Velcro-in PE groundsheet, steel ground pegs, reflective guylines, a repair kit, and a double-action hand pump. There are mains cable access points, plus Velcro fixings for our optional LED lighting systems. A Stone Protection Footprint Groundsheet, a hardwearing Duratread Carpet, and a Two Berth Inner Tent are also available for purchase, alongside an array of other convenient accessories.
Key Features Summarised
• 120HDE high density all-weather lightweight fabric
• Hydrostatic head 3,000mm
• Oxygen Air Frame system with 2 tubes
• Zip-back front & side door
• Inner cowl tension straps and cowl bungee for an adjustable vehicle fit
• 4mm & 6mm twin cowl connection rail piping
• Rear zip-back cowl access doors
• Crystal clear PVC windows with toggle in privacy blinds
• Removable Velcro in PE groundsheet with perimeter draft seal system
• Colour coded guylines with quick adjusters
• Adjustable webbing pegging system
• Includes manual air pump, peg set and carry bag
The Outdoor Revolution Cayman Cuba Air (Mid) Technical Specification
HEIGHT 210cm -255cm
(For the Cayman Cuba lower height variation please see adjacent product or click this link: Outdoor Revolution Cayman Cuba Air (Low) )
Total Weight 13kg
Pack Size 80x40x38cm
Footprint 300 x 250cm (+90cm cowl depth)
Rail Connection Width 260cm
BARCODES
Mid 5060542054874